Fleet Logistics and MOBIKO announce strategic mobility partnership
Mobility / Smart Mobility
18.10.2021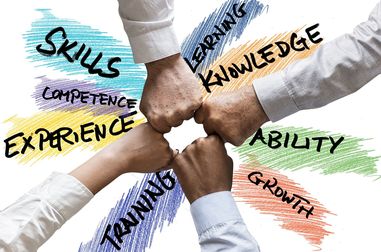 Fleet Logistics has announced a strategic partnership with mobility solutions provider, MOBIKO, initially in Germany but with plans for a pan-European roll out in the coming months. Munich-based MOBIKO is a European-renowned provider of mobility solutions and is now Fleet Logistics' preferred strategic partner in the fast-growing mobility sector of the corporate market.
As a neutral systems integrator, Fleet Logistics has a number of strategic partnerships in key areas across its business.
But this latest development is seen as key as Fleet Logistics, Europe's largest fleet management provider with over 180,000 cars under contract, looks to transition from pure fleet management provider to offering new managed mobility solutions under the Managed Mobility-as-a-Service (MMaaS) banner.
Fleet Logistics revealed its first move into the mobility sector earlier this year with the launch of its MobilityBUDGET solution, which aims to give employees a greater variety of mobility choices.
The new strategic partnership with MOBIKO underlines Fleet Logistics' commitment to the mobility sector and its desire to work with a specialist in this area to provide greater certainty and credibility to customers and prospects.
Fleet Logistics' Senior Product manager, Patrick Averweg, commented: "MOBIKO has strong networks in the HR and corporate benefits sector and so it made perfect sense to partner with them and draw on their expertise in this fast-moving new sector.
"Our collaboration will underpin what we have achieved so far and allow us to go on and develop new and exciting solutions to meet the widening mobility needs of large corporates and their employees."
MOBIKO Co-founder and Chief Vision Officer, Andreas Reichert, said: "It is important to see that, through our partnership, we can make more employees happy in terms of fulfilling their mobility needs.
"While company cars usually reach only about 5% of employees, the mobility budget is able to serve all corporate mobility needs. "
He continued: "With this new partnership we are able to unite the present and the future of corporate fleet and mobility management.
"As there will be a strong focus on vehicle management for some time, we needed a partner with great expertise and dedication to the details of fleet-related customer needs.
"However, in the future we expect the individual to be at the centre of mobility management. This is where MOBIKO comes into play. We can provide corporate mobility offerings which are transparent and optimised regarding emissions and cost efficiency. "
MOBIKO is a software provider for new mobility services and has as its mission"to shape the future of green corporate mobility". In the future, Reichert believes, MOBIKO will be the place where companies can aggregate, manage, and account for all of their corporate mobility needs.
MOBIKO clients have already seen a reduction in carbon emissions of as much as 40% by using different types of mobility over the usage of a company or private car.
Patrick Averweg said this would be an important aspect going forward as companies came under increasing pressure to reduce their carbon footprints as part of the move to cutting greenhouses gasses.
"Under the Greenhouse Gas Protocol, which provides global standardized frameworks to measure and manage greenhouse gas emissions from businesses, companies are obliged to report carbon levels from commuting and how they plan to reduce their carbon footprint in the future," he said.
"Our MobilityBUDGET solution has the means to help them do that as it allows the employee to right size from the car they are provided with to a smaller car with lower emissions.
"If the employee opts for a smaller car which has a lower lease rate the difference can be transferred to a mobility budget. This budget can then be used in addition to his company car for all mobility types which are defined by the employer. The mobility budget which has been used will automatically get reimbursed tax-optimized with the next salary," he said.
"Several of our clients are already using this methodology to reduce their carbon emissions," he added.
Fleet Logistics plans for MobilityBUDGET to be a one-stop shop for all client mobility needs, capable of managing on behalf of employers and employees multi-modal means of transport including company cars, car subscriptions, train, bus and taxi services, along with electric scooters and other newer means of transportation.
"We see it as a way of empowering employees to have as wide a choice of mobility services as possible, so that they are not simply restricted to the company car but have far more mobility options at their fingertips," added Averweg.
With MobilityBUDGET, employers provide their employees a monthly, flexible mobility budget for the daily commute to work and for leisure time. This budget can be used for all types of mobility, whether for bus, train, sharing services and a lot more, via a phone app or web app. It actively promotes sustainable mobility behavior by providing right-sized solutions and no paperwork is required as the solution involves 100% digital processing.
"We see MobilityBUDGET as being very much the right solution for today's complex and challenging corporate mobility needs," said Averweg.